If There Was Ever A Book That Fueled My Imagination Throughout My Childhood To The Present… It Would be Gyo Fujikawa's Come Follow Me, A book Comprising of A Bunch Of Cute Short Little Stories And Poems. Most Of The Pages Are Full Of Dipictions and Beautiful Illustrations, Like The Cover.
An Amazing Book For A Freakin Dollar….
Come Follow Me by Gyo Fujikawa (Used, New, Out-of-Print) – Alibris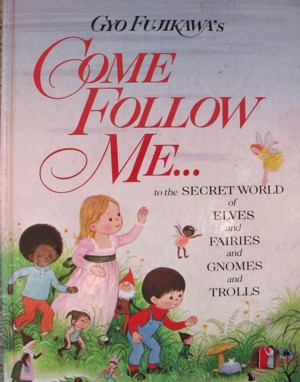 A collection of poems interspersed with stories about fairies, elves, gnomes, and other magical creatures.